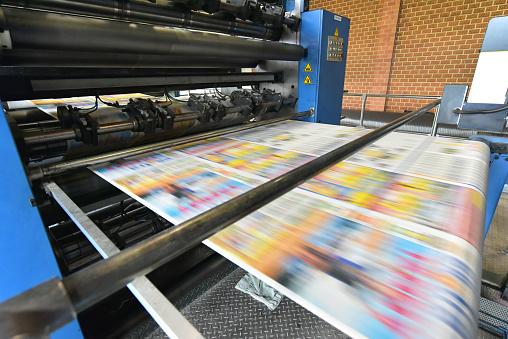 6 Printing Design Ideas to Make Your Brand Pop
Developing a successful brand involves establishing a connection with your audience and leaving a lasting impression. A crucial aspect of this process is creating compelling print design campaigns. It is essential to have a well-thought-out approach and clear communication to maximise the impact of your print designs.
Here are some strategies and ideas that can help your brand thrive with the aid of online printing in Canada.
Leveraging Physical and Digital Worlds
Even in a digital age, interacting with the physical world is a daily occurrence. Therefore, incorporating printed media into your marketing strategy can be a powerful tool for enhancing brand recognition and fostering lasting customer relationships. Selecting the appropriate design and partnering with a reliable online printing in Canada can help your brand appear more genuine. A well-designed print advertisement can hold a customer's attention much longer than online ads.
Strategic Presentation and Tool Optimisation
A plethora of layouts and graphics are available, making it easy to lose focus. However, the effectiveness of your campaign hinges on a strategic presentation. Utilising tools optimised for functionality and engagement can help you craft impeccable print designs. Thoughtfully designed print media can significantly enhance your brand's comprehension.
Engaging Multiple Senses
While digital media primarily engages our visual and auditory senses, print media offers the unique ability to stimulate additional senses, such as touch. Features like embossed surfaces, soft-touch textures, glossy coatings, and scented inks can enhance your print designs and provide a more immersive experience for your customers.
Bridging Print and Digital Media
Integrating digital elements into your print designs can create a seamless transition between print and digital media. QR codes, for example, can transport customers from a printed page to your website, where they can access more information and potentially become followers. QR codes can also facilitate the sharing and importing of contacts into smart devices.
Incorporating Interactive Elements
Interactivity is a key component of print media. Ensure your print designs include elements that customers can physically engage with or manipulate. This enhances the overall experience and makes your brand more memorable. Consider incorporating die-cut pieces, stickers, foldable 3D features, infinity folds, or hidden messages revealed with decoder glasses.
Crafting a Colour Narrative
Colour plays a pivotal role in print design. The right colour combination not only looks appealing but can also strategically convey tone or mood. For example, orange can symbolise optimism, freedom, and pleasure, while green can represent health, harmony, and prosperity. Warm or cool tones can influence the impact of your print design, with warm tones creating a welcoming, calming, and soothing ambiance. Select a colour palette that aligns with your brand and message.
Conclusion
A well-planned print design strategy can elevate your brand and provide a dynamic experience for both potential and existing customers. Integrating strategic presentation, sensory engagement, digital elements, interactivity, and a carefully chosen colour palette will not only make your brand stand out but also create a memorable and engaging experience for your customers. Visit https://printingexperts.ca/ to know more about the online printing services in Canada.
Featured Image Source: https://media.istockphoto.com/id/1331054463/photo/roll-offset-print-machine-in-a-large-print-shop-for-production-of-newspapers-magazines.webp?b=1&s=612x612&w=0&k=20&c=xR6jubDj41_kq3wQoCvq6BJKxisrKYSDbQ9WJb838tM=