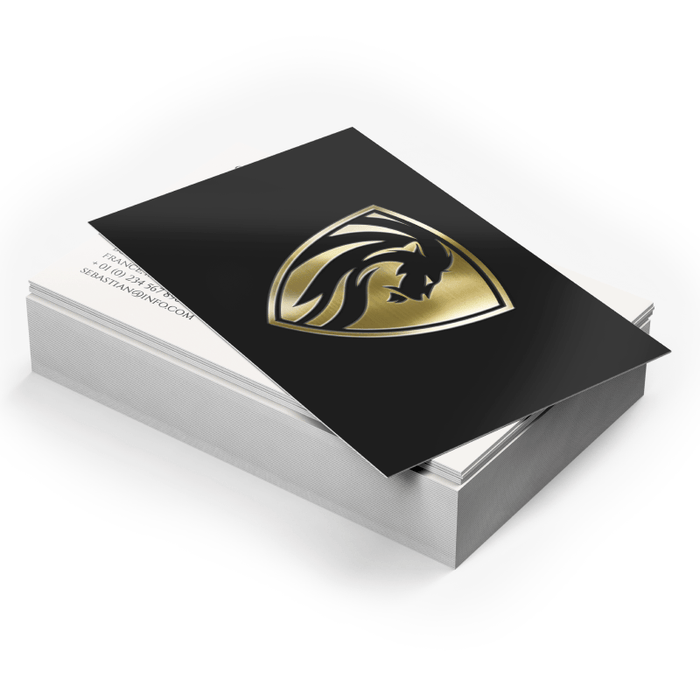 Matte Lamination + Gold/Silver Foil • Turnaround: 4-5 Business Days
Original price
$52.00
-
Original price
$973.00
Business Cards
Matte Lamination + Gold / Silver Foil (Enter in Order Comments your choice)

GOLD OR SILVER FOIL WILL BE PRINTED ON FRONT ONLY. FOR FOIL ON BOTH SIDES PLEASE REQUEST CUSTOM QUOTE.

+ ADD 1 Extra Business Day Turnaround for Round Corners
Metallic foil business cards are notable for their shiny, unique finish. The unique property of foil allows for some incredible looking designs not possible through other printing methods. Gold and silver foils are reflective and almost mirror-like, shimmer in all lighting conditions, and look especially great with black or white designs.
White Bright Paper Permanent Details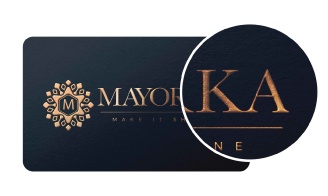 14PT+2PT Laminated Stock
If you want to make a strong first impression, foil business cards will help you emit professionalism and give your marketing materials an elegance to be held in high regard.
Features
Premium Feel
Our metallic foil cards hold a reassuring, physical quality that lets your customers know they're in the right hands.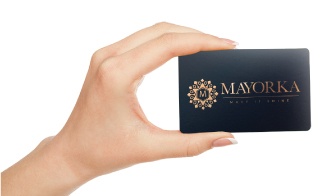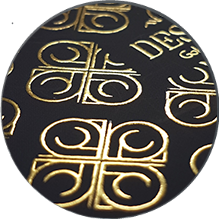 Raised Foil
Raised foil adds an additional layer of texture to your card. It allows for a designated area to be given more prominence, ensuring your card receives a great deal of interest and professionalism.
Reflective Foil
This specialty technique produces your artwork in your choice of gold or silver foil color, stamped onto the card for stunning results.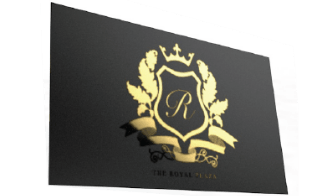 File Prep
Important Notice!
For best results, we strongly recommend you ensure the following to minimize the potential of text filling in:
Supply fonts larger than 8pt
Use sans serif fonts
Avoid having artwork underneath the foil areas (i.e. using a mask instead)
Step 1
Ensure the file matches the product's required dimensions. Ensure that the artwork is created in CMYK 300 dpi with 1/16 inch bleeds on all sides.
Step 2 *IMPORTANT FOR FOIL AREA*

Separate artwork into two files: one is for foil lamination, for which the artwork's color should be set to 100% black. Another file should be in the CMYK color space for artwork that is not foil printed.
Step 3
Export all files into PDF format with bleeds.
Free Templates