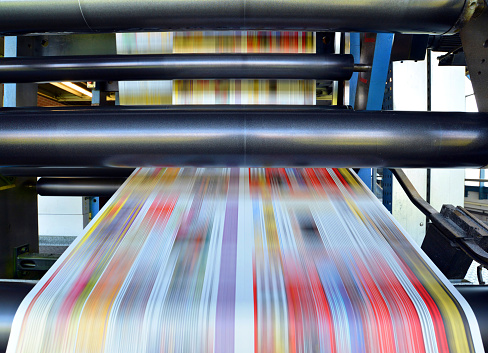 Top Points to Consider When Hiring a Flyer Printing Company in Montreal, Canada
In terms of branding of a company and marketing communications, printing flyers and other such promotional material is key to achieving success. To convey knowledge, anything that bears your company's name should appear professional.
As a result, you should consider hiring a company that provides the best flyer printing Montreal or in any other state in the country. They must be able to produce copies that leave a favorable impression on your target audience.
However, not all printing companies are capable of producing high-quality copies. The top printing company provides expert printing services and recommends that you think about the following factors when selecting a flyer printing company.
Check the Final Printed Copies for Color Consistency and Quality.
If the quality is exceptional as promised, you may place an order with them. Printing technology has advanced to the point where it can produce high-quality printed copies. If you observe advanced printing machines, you can be sure that the organization is serious and trustworthy.
Are They Able to Provide What You are Looking For?
Printing companies supply clients with business cards, booklets, brochures, numbered tickets, magnets, wall calendars, and greeting cards, among other items. Some businesses can even create window graphics, banners, and other large printed material. Inquire with the company if it can print what you want specifically, depending on what you desire.
You can hire them if the samples are satisfactory. You may be rest assured that your flyers will be of high quality and printed in a timely manner at a reasonable price. Before the design is sent to the printing stage, it must be double-checked first. You wouldn't want dozens of mistakes on your printed copies, would you?
Customer Service and Communication Levels
The best company to work with is one that pays attention to your needs and communicates frequently. The company will be able to generate copies that meet your expectations if your specifications are carefully followed. Being kept up to date on work progress is part of the professional service, so you know when to anticipate your copies.
The Reputation of The Company

If prior customers are giving the company positive feedback, it means that the company can be trusted. Such a company places a high value on producing exactly what its customers want. The reviews show the integrity and trustworthiness of a printing company. So, if the reviews are good, go with that company.
Does It Suit Your Budget?
The cost and type of printed materials used by your organization might help you calculate your estimated ROI (Return on Investment).
Try to determine the exact aspects that go into the pricing of the printing project before you pick any specific provider.
The points mentioned above should help you understand what you should be looking for while searching for a company to help print flyers and other promotional material for your business. Contact us for the best printing services in Montreal, Canada.