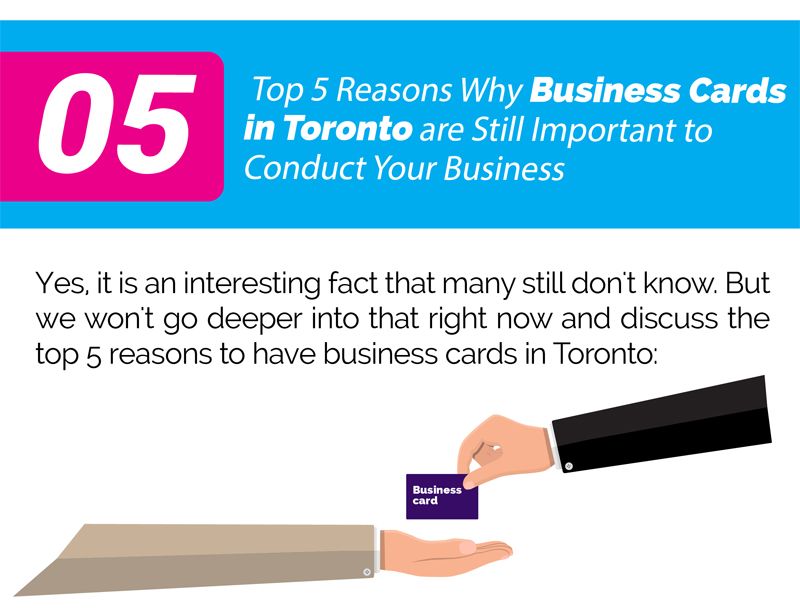 Top 5 Reasons Why Business Cards in Toronto are Still Important to Conduct Your Business
This is a digital world, yet business cards are necessary for the modern-day businessman. Still, many marketers believe in exchanging them at fairs or seminars to acquire more clients; this strategy has been shown to be effective time and again. But do you know that your card's size, design, and quality also play a significant role in attracting potential customers?
It's always important to have business cards on you when meeting new people. It helps give the impression that your company is professional and efficient, especially if they just met someone at a trade show or event which seemed genuinely interested in their work. Business cards in Toronto are more than just a means of exchanging contact information. They offer a nice, clean package for all the relevant data about an individual or organization that can be accessed in one place with ease by anyone who receives it.
To some, it may appear that business cards are not necessary anymore to conduct business in this digital world but it is. Still many marketers believe in exchanging cards ata fair, event, or seminar to acquire more clients. I is one of the proven strategies for branding that yields  excellent results. But do you know that your business cards size, design, and quality also plays a crucial role in drawing your potential customers attention towards your  brand?

Yes, it is an interesting fact that many still dont know. But we wont go deeper into that right now and discuss the

top 5 reasons to have business cards in Toronto: