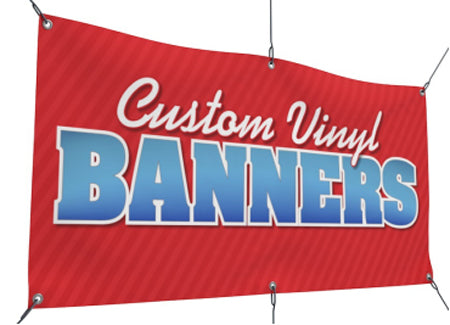 Know the benefits of custom banners for business
What is the most effective technique to raise brand awareness? Although there are numerous digital marketing strategies, custom signage plays an important role in how businesses brand and advertise themselves. This is why you need custom banners Calgary to advertise your company or event. Let's imagine you're in the real estate business or you go to a lot of events. Customers and passers-by will be drawn in by a banner.
Customers will remember your company name and brand because it is prominently displayed on the banner. For increased brand exposure or to attract potential clients, banners can be placed in front of or around your real estate property or job site. Custom banners are a more cost-effective way to promote promotions, sales, special deals, and other seasonal or limited-time offers.
This simple sign will help you increase the effectiveness of your marketing efforts by a factor of ten. The following are some of the reasons why you should invest in custom banners Calgary for your business.
Business Advantages of Banner Advertising
Affordable, larger reach, effective targeting, and speedier brand growth are just a few of the advantages of banner advertising over other forms of business advertising. Here are a few more advantages of investing in banner advertising for your company:
It is possible to target personalized banners. This raises the likelihood of attracting a larger and more diverse consumer base to your company, regardless of where you hang your banner, whether it's at a sponsored event or outside your shop. You may rest guaranteed that you will attract people of all ages.
It is the most cost-effective technique of promoting. Other means of advertising and promotion can stifle firms looking for cost-effective options. Getting a banner printed online from a digital print business will help you save money while still affecting your consumers.
Customers seeking a service or product that you provide are more likely to recall your business banners. Furthermore, the same folks may pass by your banner many times during the day. This enhances the likelihood of your company's logo, name, or product/service being remembered more quickly and readily.
Custom banners featuring a company's contact information so as to make your services/products more approachable.
Indoor and outdoor banners are often made to endure longer and do not require routine upkeep. Vinyl banners, fabric banners, mesh banners, and any other banner display can be used for a long time before they begin to show signs of wear and tear. To extend the life of your display graphic, ensure that a reputable print and sign provider prints it. Understanding banner product requirements like weather resistance, a solid banner stand, dye-sublimation digital printing, and so on will help you get the most out of your banner.
Banners can assist you in taking your company's sales and promotions to the next level if you are a business searching for an effective strategy to publicize your store sales/product releases. Then a decent sales banner can work wonders for you.
We hope you now have a better knowledge of how custom banners Calgary may benefit your business and why they can help you grow sales, improve the image of your company, effectively communicate your message, reflect your brand, and, ultimately, help you achieve your objectives.