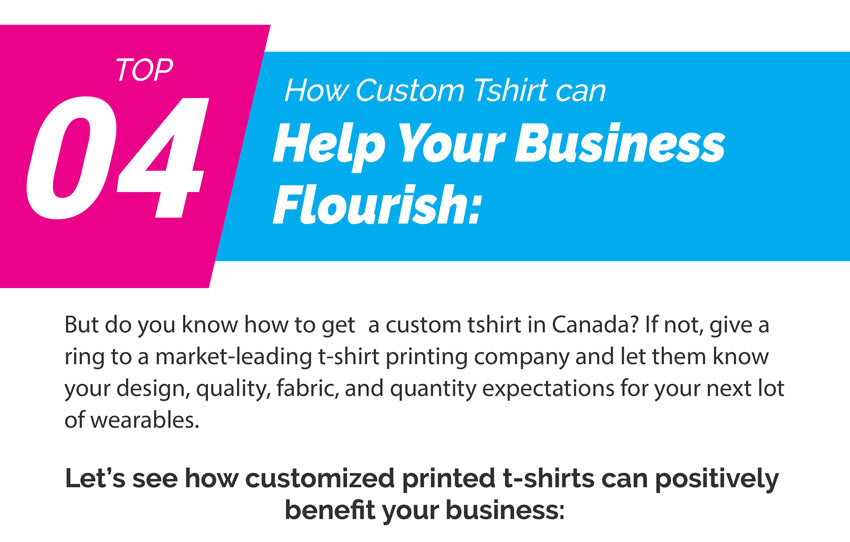 How Custom Tshirt can Help Your Business Flourish: Top 4 Ways
Car manufacturers place logos on their cars so that people know who the car belongs to. Similarly, when you get custom t-shirts with your name and logo printed onto them, it helps attract other's attention and develop an interest in what you do. Strong company culture is a crucial component in any successful organization.
One way to create one might be through cultural wear, like t-shirts with your brand's logo on them. Your employees can establish an emotional connection and feel more dedicated when they see their favourite emblem every day. They will also have greater enthusiasm for the common goal because of this sense of unity that comes from everyone supporting each other. You can create a custom t-shirt in Canada with a market-leading company. They will help you design, order the shirt of your choice from their wide variety of fabrics and colours, and have it made to meet your quantity needs.
Do you want your brand to stand out among the masses? Have ou mapped out a plan to make it a reality? If not, we can provide you with a fantastic solution to help people recognize your brand even in a massive crowd. A custom printed t-shirt is a tried and tested way to draw the attention of your target audience towards your brand and encourage them to engage with your offerings.