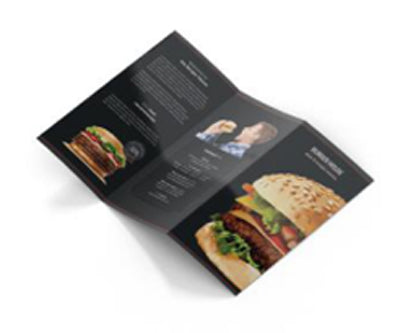 Brochure Prints and Their Advantages
A brochure is a name for a variety of flyers folded together in a compact manner to describe different products and/or services by a company. The aim here is not to give a detailed description but to use visually appealing pictures and crisp text to make a strong impact on the target customer. The print material makes a major difference on how the customer reacts, and it is mostly glossy. Through the Internet, it is possible for business customers to get in touch with companies that provide brochure printing in Toronto.
Pictures Speak a Thousand Words
Pictures do express more than words, but that also doesn't mean that brochures are completely full of photographs. The main aim of a picture is to highlight a product or service from the concerned company or business. This is achieved by capturing the entire frame in a suitable environment. At the end, pictures and the text come together through brochure printing Toronto.
Imagine brochures that are to be made for industrial plants so the pictures should be able to highlight specific equipment here. Brochure pictures have to convey feelings of trust and reliability through shots of work being done. Using certain shots of laborers with the equipment would help to add a human touch. Therefore, it can be seen that pictures carry a lot of weight in brochures, although the text cannot be done away with. It's the quality of print which is able to distinguish standardized companies from others.  
Papers and Coatings
Different types of printing papers and suitable coatings are available for showcasing products and services on brochures. Top companies in the brochure printing field have all these papers and offer customers accordingly. Executives from such companies will capture this information beforehand to ensure that brochures are delivered on time.
Advantages of Using Brochures as Marketing Material
Old fashioned brochures have clearly stood the test of time despite the digital revolution first and then the current pandemic. Here are the main advantages of using them:
Highly Versatile - When compared to postcards and leaflets, these can be either handed over during events or sent through mail. This makes it possible to print them in large numbers.
Lot of Information in Less Space - Brochures are compact in terms of both messaging and shape. These are perfectly capable of giving product or service snapshots, introducing companies, and also in sharing the benefits of products. In other words, they're compressed forms of websites that can be touched with hands.
Capture Attention Easily - A brochure offers the most tangible method of receiving information. This is very different from a billboard which passes by in a matter of seconds. Customers can pay undivided attention to these at a time when they're already spending several hours in front of screens.
Can be Distributed to a Specific Audience - It is a highly effective marketing tool for targeting small business owners, franchises, or any other target audience
Cost Effective - Large orders for brochures mean more discounts for purchasing companies. This also makes a brochure a very affordable marketing tool for every company.